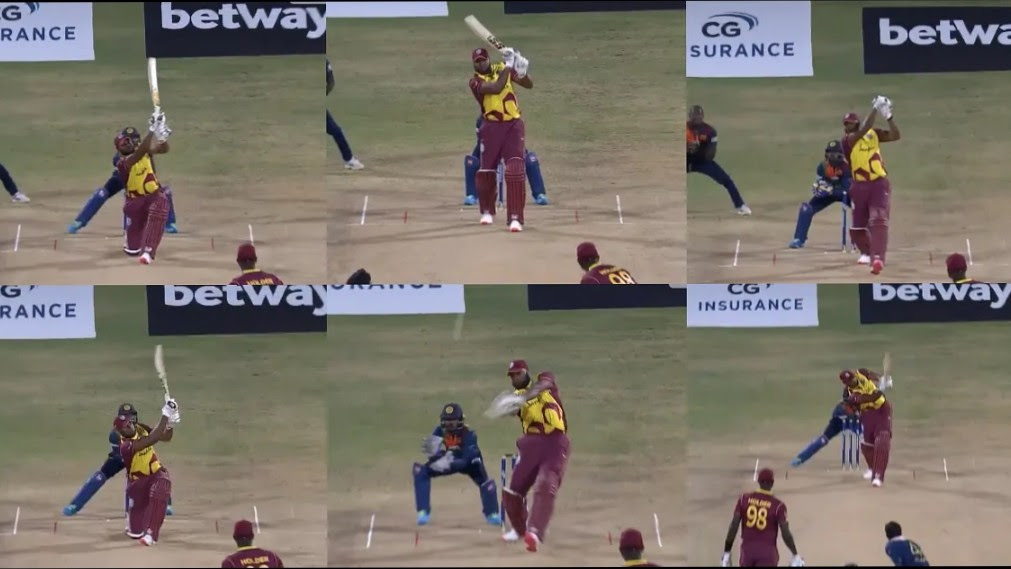 Cricket is back and international cricket has been entertaining us since the action resumed. Though the match venues have not been occupied to capacity, the action has been titillating from the athletes.
How often do you see superhuman feats?
How often do you see them in cricket games?
How often do you see two of them happen in the same game?
A few hours ago, two super players showed us stuff of super people. But like my people say, when two metals come clashing, one will bend for the other. Akila Dananjaya has in the nine years he's been in the Sri Lankan squad, proven to be a reliable bowler. West Indies seemed to be cruising to their target of 132 at 52-0 before Akila collected the ball in the 4th over and all of a sudden, the West Indies fell to 52-3 in the same over. Akila had taken a hattrick! A feat only ever achieved in international cricket by two other Sri Lankans - Lasith Malinga and Thisara Perera. Akila claimed the scalps of Lewis, Universe Boss, and Pooran...and the West Indies seemed to be in trouble.
Up stepped Kieron Pollard. Still on 2, he was on strike when Akila started his third over...and what followed was a procession into the elite club only previously occupied by Herschelle Gibbs and Yuvraj Singh. Every ball that came out of the right hand of Dananjaya was planted beyond the boundary rope. Pollard showed not only the strength in his shoulders but also the perfect timing and precise placement that have defined his game over the years. He pummelled Akila to every part of the ground in just that over. You cannot help but feel for the bowler who went from hero to zero in a space of just two overs. Sometimes you cannot help it when supermen want to flex their muscles...you just have to sit back and enjoy the marvel of their finesse.
Old wines, they say, taste better and this guy just seems to be getting better with age. It must have something to do with coming from the West Indies.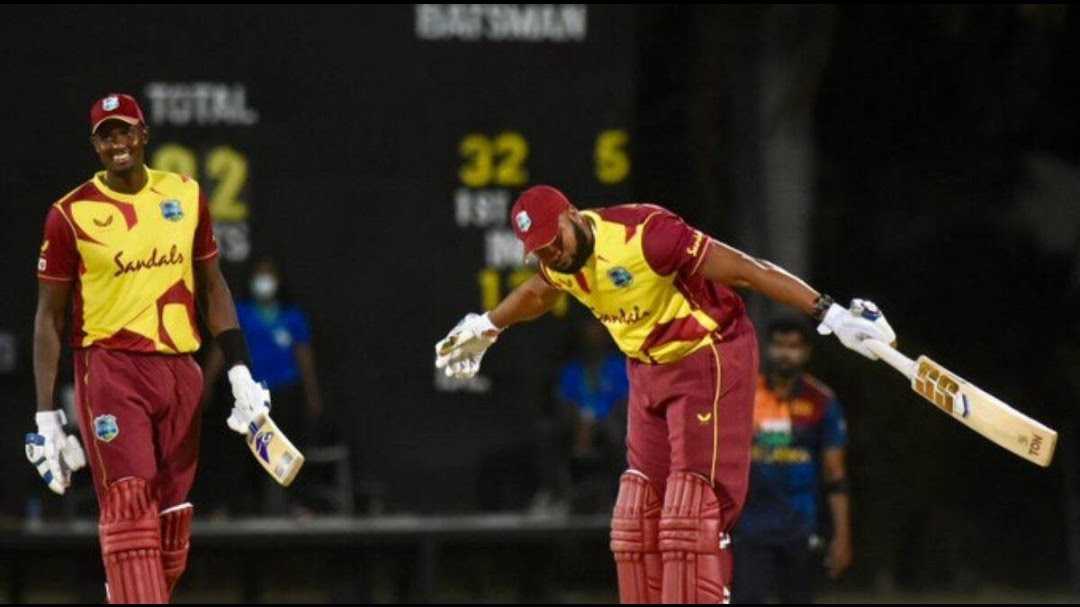 Take a bow you absolute beauty!