As a competitor, I should not typically be heralding the success of my rivals. But I am first a cricket lover and I appreciate good team cricket when I see one. Unless a miracle happens, Ibeju Lekki 1 will again win the Club Cricket Committee (CCC) league this year. It is easy to say that Ibeju Lekki 1 has the best team and therefore should win the league, but having played cricket for so long, it is important to give Ibeju their deserved flowers as their continued success goes beyond just having the best team.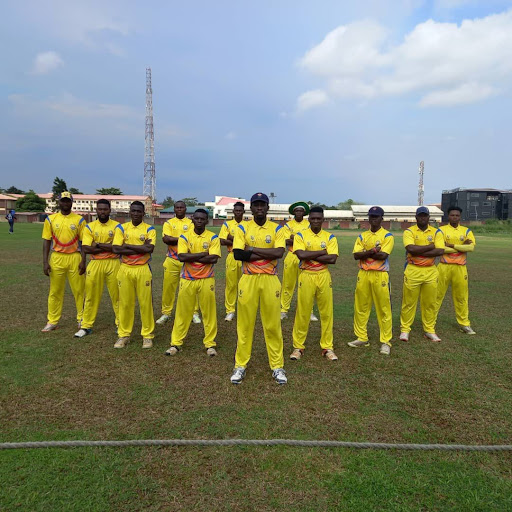 Without a doubt, having a strong squad helps to win league titles, but there are more important things that make this happen and this is one of the reasons why I felt it necessary to give credit where credit is due. I hope that other clubs in the league can learn a thing or two from this, and the CCC league, in general, will benefit from the improved quality of all teams.
Truth be told, my thought process around this article started from a place of anger and possibly jealousy. My team has played some good cricket this year and I honestly thought we were going to give Ibeju a run for their money, but we fell painfully short. I still believe we had a stronger first eleven than Ibeju Lekki 1 but we fell short in a number of areas which proved costly in the end.
My anger/jealously worried me, but the love for cricket paved way for the return of the rational and the obvious conclusion - that Ibeju Lekki 1 deserved to be crowned champions again this year. Ibeju Lekki 1 is obviously the model club for the league and has set the pace in club management – with the exception of Ibeju Lekki 2 who seem to be that bad behaving brother ? (I could not help myself). There are a few things they have done well that other clubs can leverage as we seek the collective improvement in the quality of our play:
Clubs should have a vision that transcends cricket and winning: A recent interview with Mr. Owolabi revealed that the Ibeju cricket club was founded to help provide guidance to young cricketers and assist with their development in cricket and beyond cricket. Funding cricket is not easy and it takes its toll on you. Having a vision that transcends the game can serve as a good motivation for continued funding. This vision can also help shape the club's recruitment policy and help drive the culture of the team. Anybody who has played cricket will agree with me that the culture of the team is pivotal to the success on the field of play. Funding is critical and important for running a cricket club but culture will help you attract the best players. I have seen good players leave their clubs to join Ibeju Lekki 1 and get paid less because they wanted to be part of the winning culture. Great kudos to Mr. Owolabi, Mr. Femi Solebo, Sean Philips, and any other silent donors in Ibeju for what they have built.
Team depth: Ibeju Lekki 1 has possibly the deepest team in the league and that has been critical in driving competition and performance of players and also assisting to ensure the team's playing strength is not diminished when a couple of players are unable to make the games. This is one of the reasons my club was unable to compete with Ibeju Lekki 1 this season (please allow me to use this article to table my excuses). It does have its downsides of having good players on the sidelines and impacting their ability to be called to the national team, but all in all, depth is better than no depth - trust me, I am speaking from a painful experience.
Coaching + Regular Training: The Ibeju Lekki 1 trains regularly and they have a good coach in Leke Oyede. This helps to foster the team culture and also develop the technical aspects of the players and shows up in other little ways. I am willing to bet my money that Ibeju Lekki 1 had the least amount of dropped catches i.e. if this was a measurable stat in the league.
Have a performance-based remuneration plan for the players: This can improve performance and also help manage the club's finances.
My congratulations to the team captain - Mustapha Yusuf and his team. Special mention to Suliamon who had a terrific season with the bat and Ajekun Daniel who scored a T20 century (never an easy feat).
As much as the article is designed to reflect my respect and admiration for Ibeju Lekki 1, it is also a reflection of my thoughts around the need for better quality opposition in the league to give Ibeju Lekki 1 a good run for their money...although, my money is on Ibeju Lekki 1 to still come out tops next year.
Yours
Silly Point