Sanath saw the future. Years before the first-ever T20 ball was bowled in county cricket in 2003, Sanath had fashioned a new tactic that has stayed relevant to date. So flawless was this approach, he led Sri Lanka to a World Cup triumph in 1996 without losing a game. Many batters, indeed, nations have since fashioned styles after him and the batting game has not remained the same.
T20 is the shortest format in international cricket. It means you have ONLY 120 balls (aside extras) to put up a score big enough for your opponent to fail to chase. So unless the game is going to begin after you've "warmed up", the first ball is as important as the last ball. An important lesson I still feel we are yet to learn.
Going into this tournament, during our "warm-up" series of games against Sierra Leone, a major worry was that our batters were struggling to score runs even on home turf. A general theme was that the top order took too long to get going. Building up undue pressure on the rest of the team.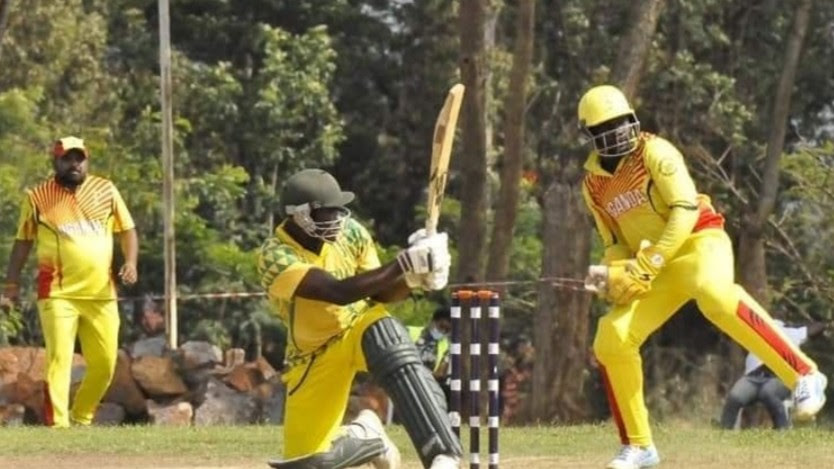 The same thing seemed to have played out in Rwanda. An analysis of our scorecard during our latest trip to Rwanda reveals a lot. The strike rate of our batters looks like something Test players should be used for auditioning. We are damn too slow out of the blocks. Every game.
Of all the players who got the chance to bat, only 5 batters managed a strike rate of 100 and more. Guess what? Only one man in the top order made that list. In fact, our top scorer did not score more than a run per ball.
In the modern-day game, a run per ball is the minimum any team should aim at. And if our top order keeps taking their time to fire up, the pressure on the middle order isn't going anywhere soon.
Even in the wild, speed is critical. If you're slow, you either go to bed hungry, or your bed turns out to be the belly of a marauding predator. The difference between a successful chase and a close escape is speed. If predators relied only on their skill and finesse, they'd probably only get to feed on carcasses or sick animals.
Nature is brutal, so is modern-day cricket. Until the predator realizes that it needs speed to kill, it will always be games of close calls and near misses.
-A Groundsman