A message from the team
Dear cricketers, cricket lovers and lovers of cricketers, we are glad that you are here. 2020 has been much like facing all of the best spinners in the world on a day 5 pitch in the subcontinent with no wickets in hand. We made it through. We won!! And that is no mean feat. Congratulations to us all
Throughout the year, everyone has contributed in one way or another. Many of your friends stepped up and played absolute blinders to keep us in the game. Please show your appreciation to them at any opportunity you get. On our part, we have decided to make it a yearly ritual, like a Boxing Day Test Match.
The Middle Stump Awards is an annual awards programme, aimed at celebrating the stand-out performers and moments from the past year of cricket. This year, for the inaugural edition, our team at The Middle Stump served as the "Nominations Committee" and determined a shortlist of nominees for each category. Winners were picked by you, the readers except in categories that are honorary

Social distancing guidelines mean that we will only be able to courier award certificates and medallions to the winners but hopefully, we will be able to share some pictures of our winners wearing big smiles.
See categories and winners below
---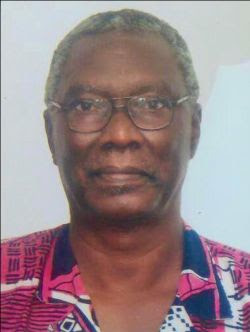 The Middle Stump Spirit of Cricket Award: Dr Michael Ayivour
Cricket is an exciting game that encourages leadership, friendship and teamwork; which brings together people from different backgrounds, cultures and religions, especially when played within the Spirit of Cricket.
The British often use the phrase "it's not cricket" to say that something is unfair or dishonest. Cricketers sometimes use this phrase as a way of impressing upon non-cricketers and new initiates into the noble game of what is expected of a cricketer - impeccable conduct or more commonly referred to as "The Spirit of Cricket".
What is this "Spirit of Cricket"? I do not know how best to define it but I do know that respect is central to it as are discipline and humility.
The first-ever "Middle Stump Spirit of Cricket Award" goes to a man who was not only instrumental in spreading the game to hundreds, if not thousands of young men and women for well over a decade, but more importantly instilled in a generation (or more) of cricketers the core values of Honesty, Hard work, Perseverance, Discipline, Respect, and Humility. A man who led by example and dedication to doing things the right way - Dr Michael Ayivour.
His work as Chief Executive of Howzat Foundation - a private, non-profit sports organisation, committed to the development and promotion of cricket in Nigeria, especially at the grassroots level helped deliver on the organisation's core mission and earned recognition from even the ICC with the latest coming in 2006.
Dr Ayivour was born in Zaria, Kaduna in 1946 and attended King's College, Lagos where he played Hockey, Cricket and Squash; and then The University of Ibadan where he was named Sportsperson of the Year in 1969 and Ahmadu Bello University, Zaria.
A Keeper/Batsman during his playing days, which would explain his keen eye for administrative talent, he was instrumental in setting up the Association of Cricket Umpires and Scorers of Nigeria.
We are proud to present this award in recognition of his contribution to the game.
---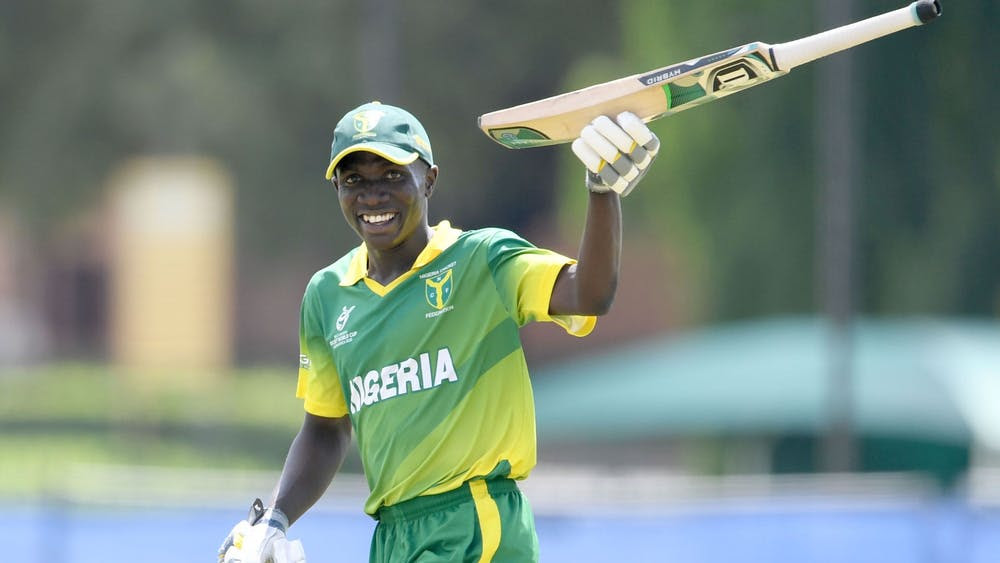 Player of the Year: Sulaiman Runsewe
Not a lot of cricket was played in 2020 but this young man still found a way to delight us.
He hit Nigeria's maiden half-century at a World Cup. Throughout the competition, the diminutive Wicketkeeper/Batsman showed his versatility by becoming one of Nigeria's most potent weapons with the ball. His off-spin proved to be difficult to put away thereby elevating him from part-time bowler to a key part of the attack.
Many wicketkeepers struggle in the outfield without the gloves but, not this man. Whether he was fielding in the slips or out in the deep, Sulaiman never let the "Green and Gold" down
---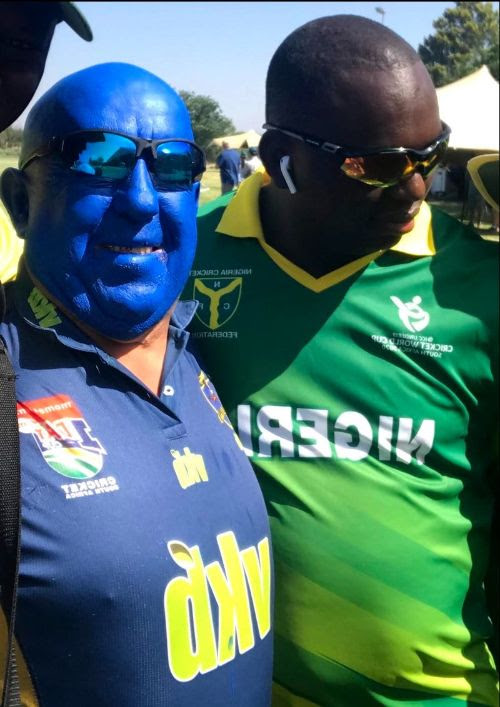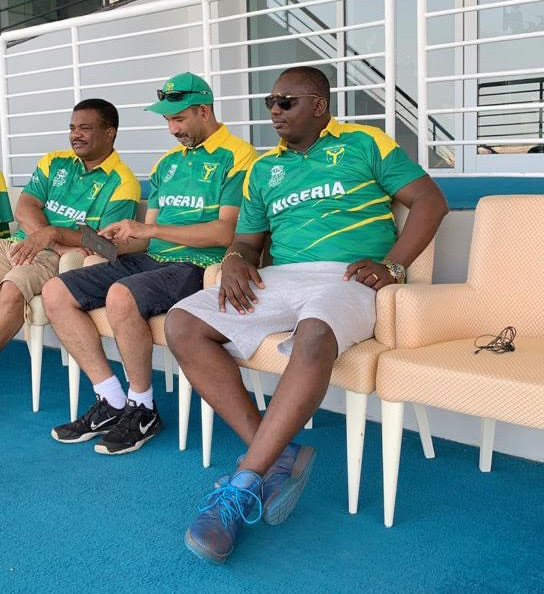 Fan's Fan of the Year: Seun Garuba
There is obviously a lot of passion on display on the cricket pitch. You can see this when bowlers take a wicket and when batsmen reach a milestone. You see it when a chance is missed or when there is a fierce battle between a particular bowler and batsman. Fans feel this passion too, but they also bring theirs - a different kind. The type that players feed off, that gets the stands rocking.
In a year that has seen fans locked out of match venues for our own safety, we honour one of the most consistent followers of Nigerian cricket, at least as far as physical presence goes
A man who, despite all odds, in defeat, and in victory, far or near, can be seen waving the green, white and green in the stands.
The (un)official Mascot of our National teams: Oluwaseun Garuba, our Fan's Fan of the Year
---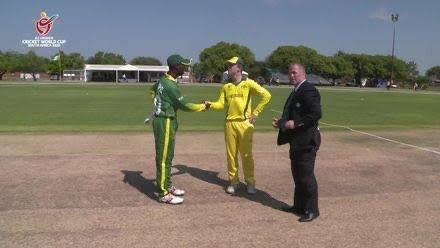 Best Cricketing Moment of the Year: Nigeria's first-ever World Cup appearance
20th January 2020 Australia U-19 v Nigeria U-19, Country Club B Field, Kimberley, South Africa
This award goes to The Nigeria Cricket Federation and The Nigeria U19 Cricket Team, Class of 2020
"For Nigeria, being at the World Cup is already a victory for us. Every shot played and missed will go down for us as a victory, but I am looking forward to a great game." These were the words of Professor Ukwenya, President of the Nigeria Cricket Federation. These words reflected the general mood of cricket lovers across the country. We were living the dream of just being at the World Cup after overcoming the challenge of Namibia at the Africa Qualifiers
Many supporters had flown into South Africa from all corners of the world just to witness this moment in history and, as the boys filed out for the national anthem, there were a few tears of joy around the ground from those in green and yellow.
---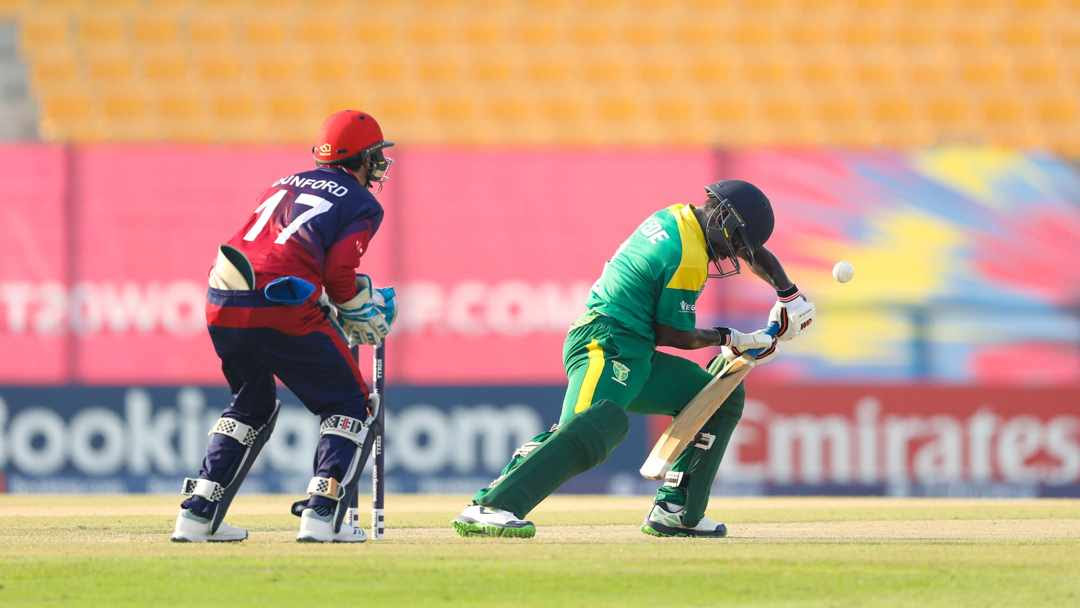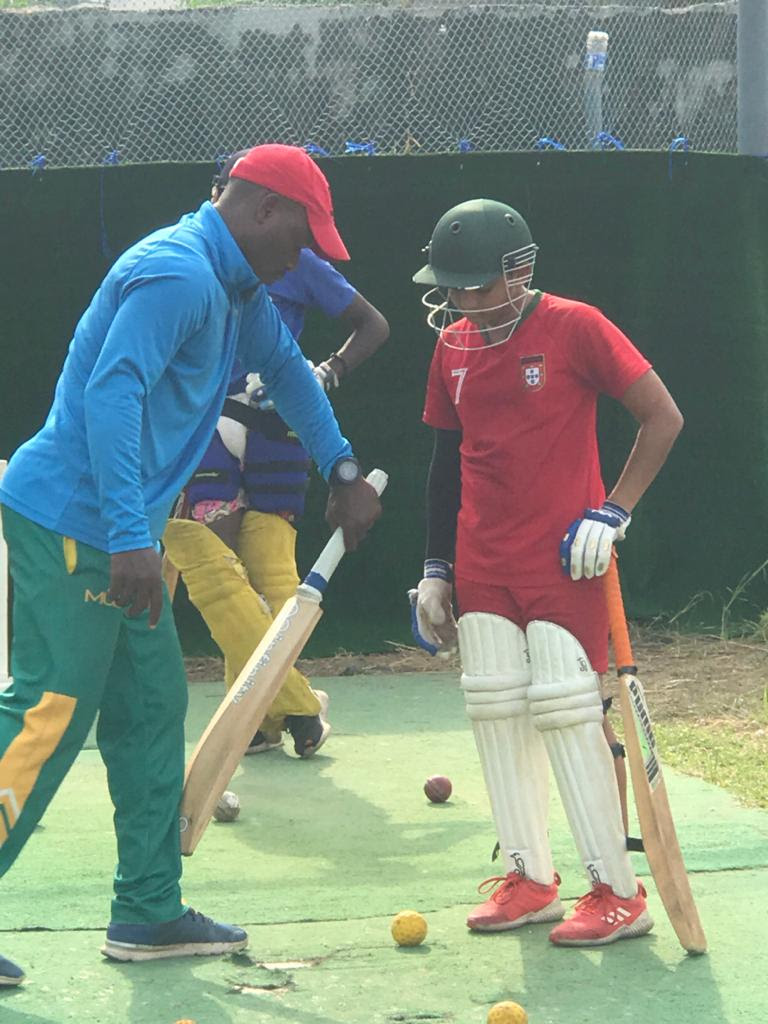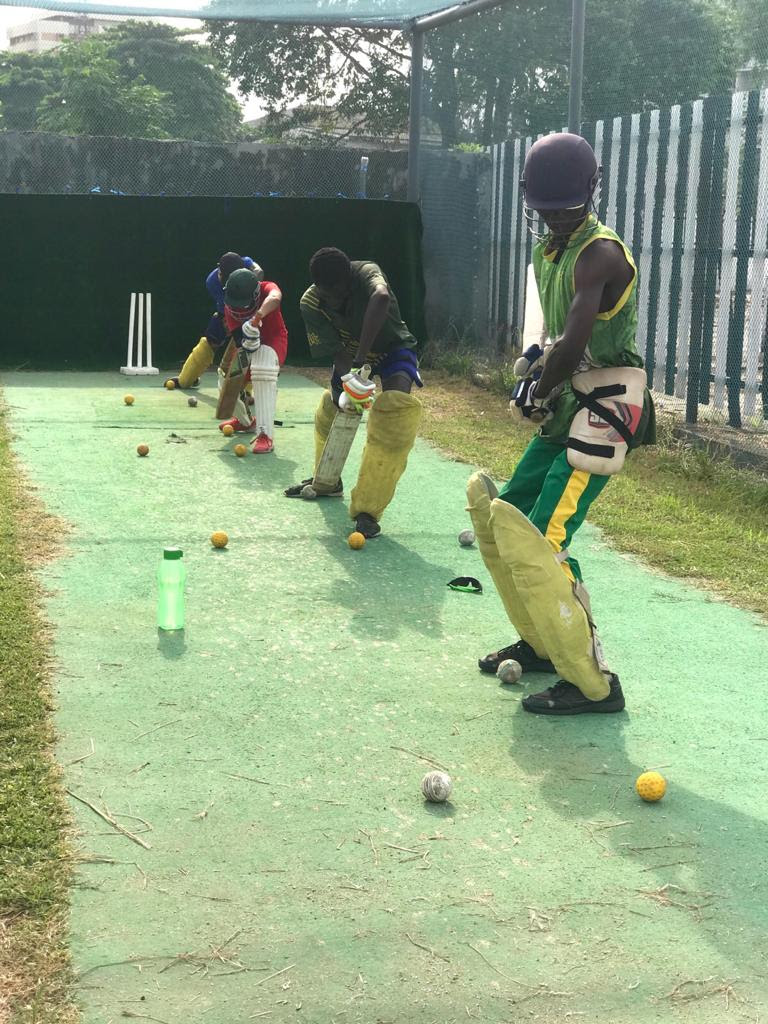 Special Recognition for Individual Contribution to Grassroots Cricket: Leke Oyede
Leke has quietly worked on his idea to develop youngsters from the less popular areas of Lagos who would ordinarily not have come across the game. Committing his time and personal finances to this project every year for about 8 years now, often at huge personal costs to him, we are beginning to see the results.
A few of the first crop of 10-year-olds from this project are now starting to play for clubs in the Lagos Cricket League and a few of them have received call ups to the Nigeria U-19 camp in recent times, the biggest gainer is Lagos Cricket who can now point to these boys and girls as their age group players. We gather that the operation will be transitioning to a full-blown cricket academy for young boys and girls with both an academic curriculum added to the cricket coaching the youngsters already get starting in the first quarter of 2021.
With more than 50 boys and girls already registered, we would be excited to support in any way that we can and implore everyone who can to do the same.
Thank you, Leke!
---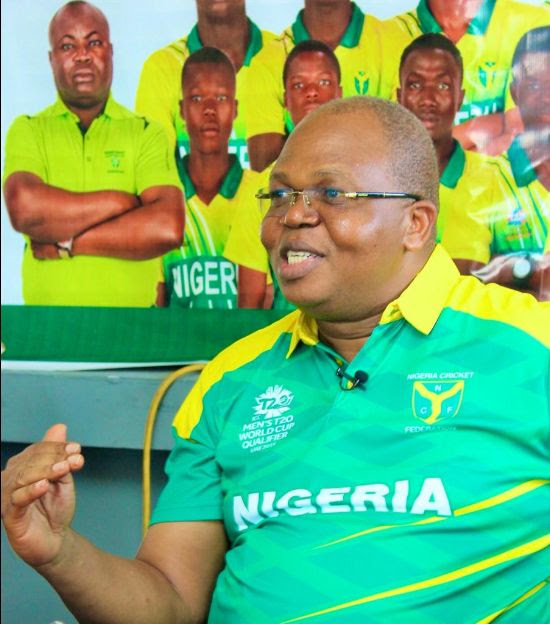 The administrator of the Year Award: Uyi Akpata
John C. Maxwell (an American author, speaker, and pastor) likes to say; "Everything rises and falls on leadership", As the Chairman of Edo State Cricket Association, Uyi Akpata, has set up the state as a model for Cricket development.
As an administrator, he has a penchant for attracting and building a great team. His passion for development is equally infectious. Uyi's leadership skills, vision, persistence, philanthropy and positive outlook has been a massive asset for the state.
Uyi and his team at Edo State Cricket have now become the model of development that the NCF can hope to lean on as a sure conduit for talent, should anything distort the national conveyor belt (like Coronavirus actually did in 2020).
---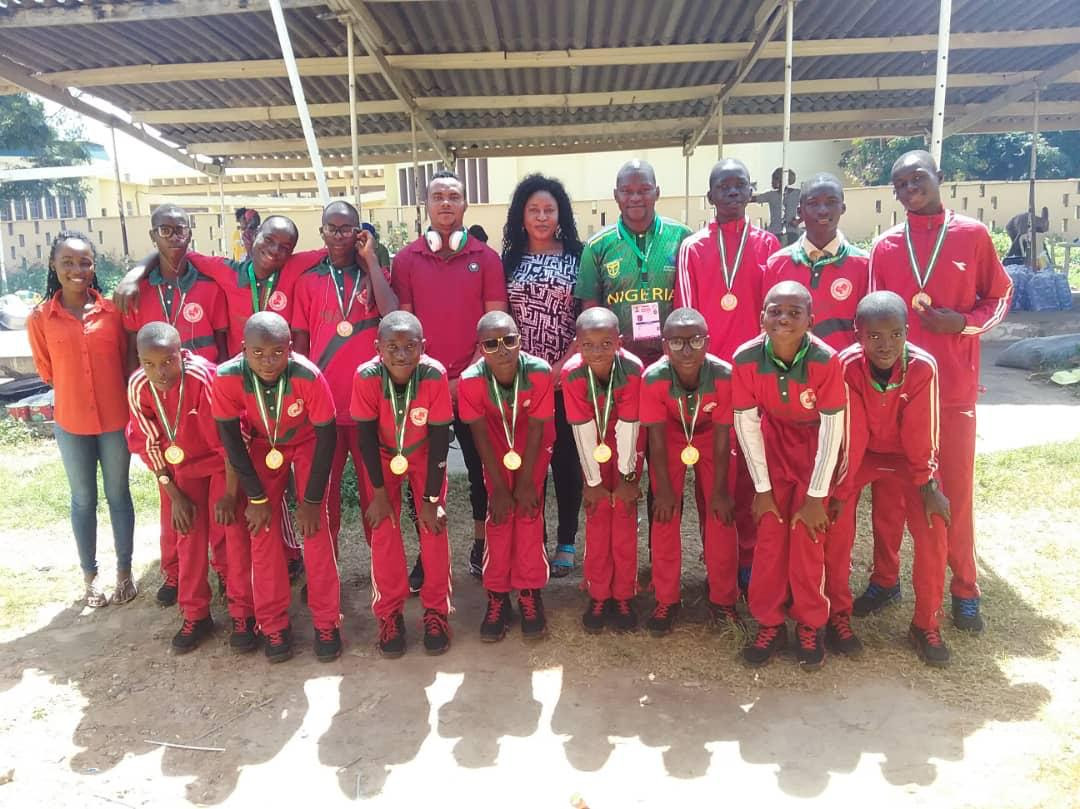 Best Grassroots Development Programme: Edo State
Many times, our approach to things as a country has been described as "fire brigade". Characterized by a lack of forethought and planning, it had become a way of life.
In recent years, however, the Edo State Cricket Association has been blazing the trail in preparing for the future with visible and sustained investment in developmental programmes and initiatives across the state and oftentimes pulling the entire region along in the right direction.
It is not all surprising that they have put together a team of young men and women who have skin in the game. In the likes of Theophilus Ibodeme, Uthe Ogbimi, Abraham Oviawe and others marshalled by a seasoned administrator in Uyi Akpata, Edo State seems to have found the recipe for success. With a well-documented grassroots development pathway that includes termly coaching clinics in schools across the state, Inter-class and Inter-house competitions, community six-a-side competitions, investment in pitches and nets in secondary schools across the state.
These investments have led to upshoot in the number of new cricketers and there is no shortage of structured competition for them to participate in. From the Templars Schoolboy League, Patrelli Girls Competition to the Edo Men's Cricket League and the newly inaugurated South-South Female Cricket League which involves teams from neighbouring states, it is impossible to not take notice of the good work.
While it is obvious that this is a long term play, you can see that the state has already begun to reap the rewards of their investment in the next generation of cricketers as the results below show.
After winning 2 Silver medals at the 2017 U17 Youth Games, Edo State took Gold at the U15 age-grade competition the following year and won 4 more shiny Gold ones at the 2019 edition of the same competition. Add these to successes at the National Sports Festival in 2018 and you can see what is potentially the rise of a dominant force in Nigerian cricket
2020 is done and 2021 can only be better. All things being equal, we expect to begin the new year with some cricket across the country. The next generation of cricketers compete in the PwC National U17 Championships. We hope to see you there. Cheers!