Like the game itself, taking scores of a cricket game requires skill, preparation and a great bit of concentration. As important as it is, it is not surprising that it is often a struggle to find people who are content to sit for an entire day with their noses in a book, taking record of the actions of other people on a cricket field. In the past, scoring was seen as a job for people who cannot get into the team, for whatever reason. The advent of online scoring has changed that perception by making something that was considered a boring chore more enjoyable.
The increased interest in online scoring can be attributed to the fantastic work by companies like Cricheroes who have skillfully combined their love for and knowledge of the game with amazing use of technology to create an online scoring app that is both effective and easy to use.
CricHeroes have gone one step further in recent times to create online scoring courses to help new scorers and experienced scorers making the transition from offline to online scoring. One of those courses is available for free on Udemy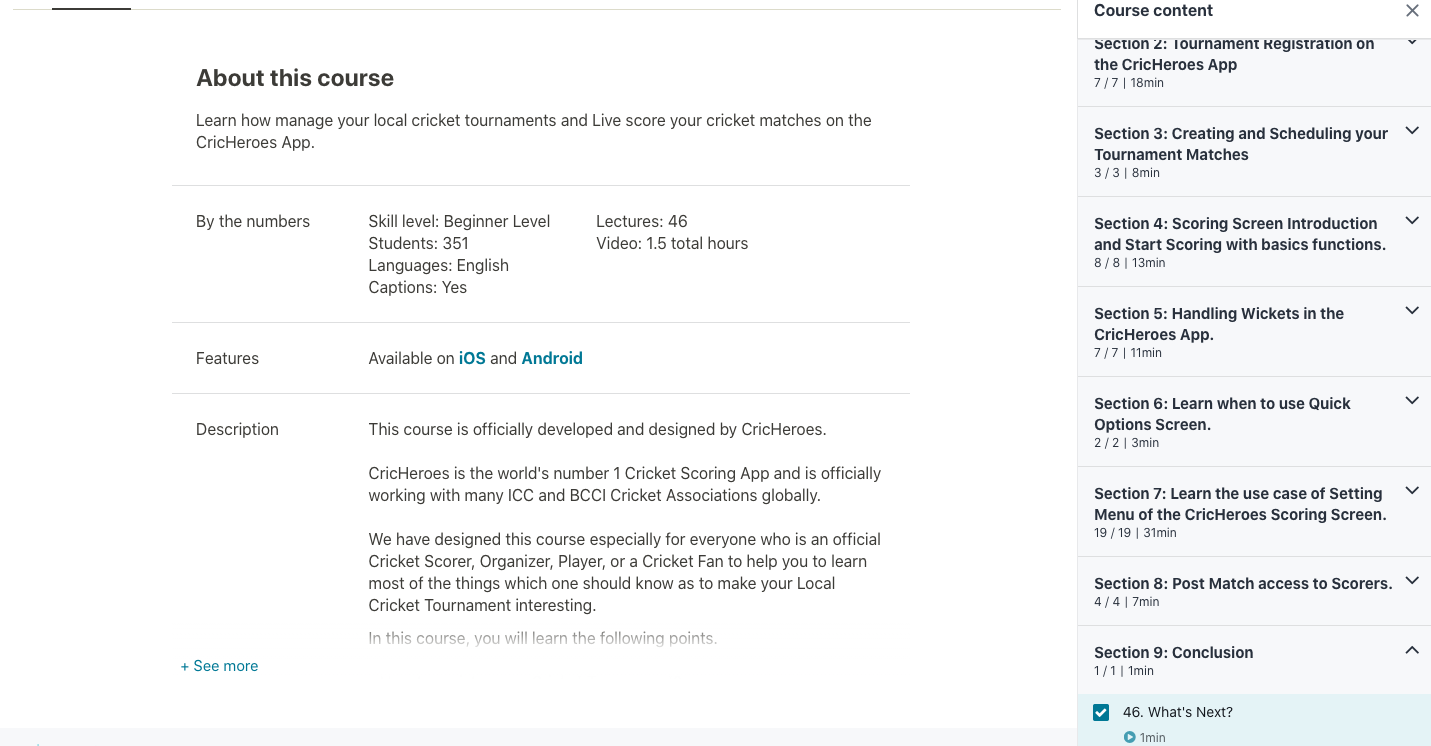 This digital scoring course takes you through the basics of online scoring building from abstract to concrete and has well structured and straight forward quizzes after every section for knowledge retention. With short and precise content, the issue of too much information being taken in at a time is eliminated. This is a very insightful and well structured instructor-led course on the essentials of not only how to use the CricHeroes App but Digital scoring in general.