Growing up as a young boy in Lagos, I was lucky to have been admitted into a cricket-playing secondary school. One of the highlights of the summer holidays for me was the Holiday Coaching Clinic. My mates and I looked forward to it with gusto. Over a one-month period, we would work with some of the most talented young coaches in Lagos, make new friends (and rivals) from other schools, and be better cricketers by the end of it.
Cricket was not all we were taught though. Off the field, principles like teamwork, integrity, honesty, hard work were some of the lessons that were constantly being brought to our consciousness.
It's a bit sad that youngsters these days do not have the opportunity to experience this but, what can we do…
...Well, what we can do is attempt to recreate the experience…
This month, with your help, we are organizing a one-week holiday coaching clinic in Lagos and Abuja for 5 to 13-year-olds. We hope to have a mix of new cricketers who will be introduced to the game for the first time and current young players who want to improve their game.
The date is 23rd to 28th of August and the venues are the Abuja Cricket Stadium and Tafawa Balewa Square Oval in Lagos.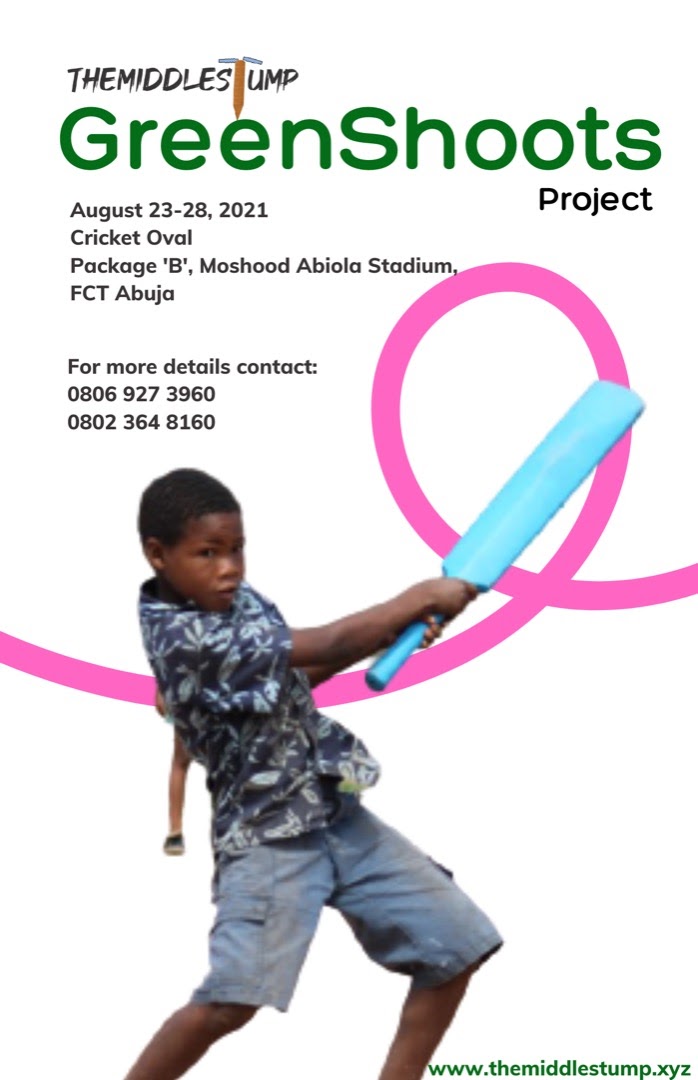 If you would like to support the cause (see budget below), please donate to
The Cricket Media Company
Zenith Bank
Account Number - 1018988096
Lagos

items

Quantity

Unit Price

Total

1

Bottled Water (Packs)

20

1000

20,000

2

Snack

150

500

75,000

3

Coach Remuneration

5

10,000

50,000

4

T-shirts

50

1,500

75,000

5

Transport Subsidy

150

500

75,000

6

Disposable Facemask

300

100

30,000

7

Sanitizer (1 liter)

15,000
Abuja

items

Quantity

Unit Price

Total

1

Bottled Water (Packs)

20

1000

20,000

2

Snack

150

500

75,000

3

Coach Remuneration

5

10,000

50,000

4

T-shirts

50

1,500

75,000

5

Transport Subsidy

150

500

75,000

6

Disposable Facemask

300

100

30,000

7

Sanitizer (1 liter)

15,000