Name - Taiwo Mohammed
Date of Birth - 3rd June
Nickname - Papa
Club - Ibeju Lekki CC
Role - Bowler In April of 2018
At the ICC Wt20 Africa A Qualifier in Lagos, Nigeria unearthed a gem. A fresh-faced, left-arm seamer took the entire subcontinent by storm. His name? Mohammed Taiwo.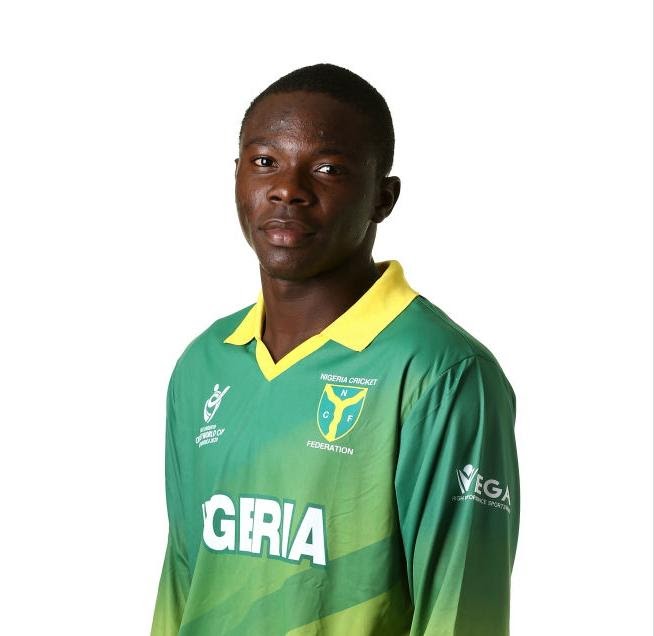 Blessed with natural athleticism and strength, the then 16-year-old ran in with purpose, power and precision and, although he was expected to be a bit-part player, he quickly became Nigeria's go-to bowler despite the presence of more experienced and established stars.
If you are wondering what makes the man tick, some of it is right in the open.
The run-up - Taiwo is one of those bowlers who don't have to run in full tilt to bowl fast. With a strong upper body and a burst of energy at his delivery stride, he is able to channel everything into sending down those missiles with seemingly minimum fuss. This is why he is able to bowl relatively long hostile spells. Think Jofra Archer but left-handed.
The left-arm - Is being left-handed an advantage? Of course, it is. Don't believe me? Look around you, how many left-arm seamers do you see? How many have you faced in the nets?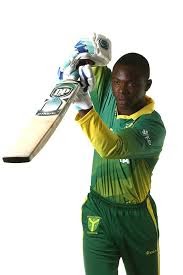 Over the last 3 years, only 11% of deliveries have been bowled by left-arm seamers. That is about 1 ball every 2 overs. Batsmen always need to make an adjustment (mental and technical) to accommodate the change in angle and that takes some doing. It's not just that, however, while his natural angle is across your body, towards 1st slip, Taiwo adds the ability to swing the ball back into the right-hander, leaving you either prodding just outside your off-stump or trapped in front of your stumps because it swung back in.
Aggression – Remember that Wahab Riaz spell to Shane Watson at the World Cup? A number of senior Nigeria internationals have gotten the same treatment from Taiwo. I remember seeing someone get hit 4 times in 12 balls during a net session. When he's in full flow, he can have just about anybody jumping around the crease with well-directed bouncers.
Having hit 95 off 98 balls during the u19 World Cup qualifiers in 2018, you can tell that he's no slouch with the bat either but that area of his game needs some more work.
If you're wondering if this man has a weakness...Don't we all? For all his ability, he is still a young man learning his trade and he will need to learn not just a few tricks and variations but also out to outsmart batsmen who you cannot simply blow away with speed but he is young and will learn.
Did you know that Taiwo is also a recording Artiste and his latest single titled Girl is available on Android and Apple Music